Canyon State Systems

Sedona AZ, 86336
email:
Canyon State Systems and Software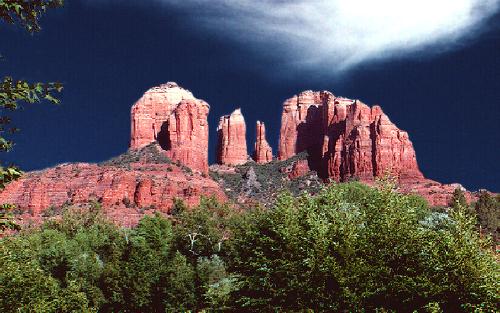 Located in scenic Sedona, Arizona, Canyon State Systems and Software produces the popular CompuShow programs for DOS and Windows. Distributed as ShareWare, you can download these programs to your computer to try before you buy. While some functions of the DOS programs are only in the registered version, all features of CompuShow 32, CompuShow Producer, and CompuShow for Windows are available for you to try out and evaluate.
Read about all the latest program features by selecting a program from the "CompuShow" menu above and then just click the Download button to download the program you want to try.
Which is the right program for you? Compare CompuShow 32 and CompuShow for Windows
---
---
[ Top of page ]
| Home |
| Frequently Asked Questions | The CompuShow Programs | CompuShow 32 vs CompuShow for Windows | CompuShow History | CompuShow In Print |
| CompuShow 32 | CompuShow Producer | CompuShow for Windows | DOS CompuShow programs | CompuShow | CompuShow 2000! | CompuLog |